The Correspondence of James Boswell with Certain Members of the Club
Editor: Charles N. Fifer
London: Heinemann; New York: McGraw Hill, 1976
ISBN: 978-0434263103; 978-007020750
Hardback, 572 pages; cvi, 466 pages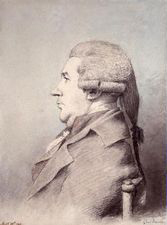 This volume contains Boswell's correspondence with twenty-four of his fellow-members of The Club, more than half of its membership from the year of its founding (1764) to the year of his death (1795). Also included are other letters and manuscript material related to these correspondences. Ranging in date from 1769 to 1795, the Boswell correspondence presents almost every aspect of Boswell's character. In addition, these letters, many of them written while he was working on either the Journal of a Tour to the Hebrides or the Life of Johnson, describe the problems he faced in gathering and organizing his materials. Both the letters to and from Boswell and the non-Boswellian correspondences provide important biographical information about his correspondents; the characters and personalities of and the relationships among these men are revealed in these documents as they have never been before.
There are 268 letters in this volume. Of these, 84 were written by Boswell and 131 were written to him. Fifty-three more, not by or to Boswell, were written by or to other Club members. Of these, 39 are to Langton (20 of them are from Topham Beauclerk); one is from Langton to Edmund Burke; 13 are to or from 11 other members. These letters cover nearly half a century, the earliest being to Bennett Langton from Edward Young, 6 July 1755, the latest from Thomas Barnard to Sir William Forbes, 27 March 1796. 
Reviews 
The Boswell archives … form perhaps the most valuable collection of eighteenth-century personal papers ever discovered.… [T]he cooperative editing of Boswell is of enormous methodological importance. It gives us a model of the historical approach in action that is subtler and more comprehensive than the caricature of historicism as "mere background." … This "Literary Club," as it came to be called after Garrick's funeral, was an essential if unofficial part of the organization of British culture, and it was through its social evenings that Johnson related to many of the leading persons and controversies of the day.
The Collection bears on Scotland at many points. Thus, we find Percy writing to Boswell about the projected successor to the Reliques, a Collection of Ancient English and Scottish Poems … Boswell also gathered material for Lord Hailes's edition of the Bannatyne MS of "Ancient Scottish Poems"…
These letters make us constantly aware of Britain as a single entity, and of how Scottish and English affairs intersected at every turn.… As an example of Boswell's acuteness on Scottish topics one need go no further than the Ossian controversy [about which] he wrote to Percy.
Thomas Crawford, Aberdeen University Review, Spring 1977
The first extant letter from Boswell in this volume is one written to Adam Smith on 28 August 1769. Thus, the letters begin where Pottle's biography of Boswell's earlier years ends. Fifer has wisely chosen to arrange them chronologically so that we can observe the development of Boswell's life. This arrangement also shows the ebb and flow of other lives as well. In full, informative, and often fascinating footnotes, Fifer not only identifies places, names, events, but also places the letters within the context of the correspondent's life and times by quoting from Boswell's journals, the Life, Langton's son Peregrine's letter-book, Journals of the House of Commons of the Kingdom of Ireland, and other appropriate works.
Fifer provides all any reader can ask of an editor: a sound text, full annotation and documentation, clear and informative background material. He supplies three tables of correspondents: Boswell's correspondents, Langton's correspondents, correspondents of other members of the Club. In his introduction, he comments on the significance of the letters in relation to Boswell and to members of Johnson's circle. He furnishes Boswell's "Curriculum Vitae to 1769." … Besides supplying biographical and bibliographical facts, Professor Fifer analyzes the basis and nature of Boswell's relationships with many of his correspondents. Of these, perhaps most significant is his handling of the Boswell-Percy friendship. Boswell's correspondence with Percy begins in August 1771 and ends in April 1791 after their disagreement concerning Boswell's use of material in the Life.  Fifer's perceptive discussion of the reasons for the termination of this long correspondence is valuable in our study of both Boswell and Percy.
Mary Margaret Stewart,  Eighteenth-Century Studies, Winter 1975‑76
 
[H]ere is Boswell's surviving correspondences with Reynolds, Goldsmith, Percy, Beauclerk and Langton, as well as with interesting members like Thomas Barnard; … the volume is a very valuable reference work for everyone working in the period. The annotation is exhaustive and thorough.  Even more important, there are over seventy pages of short biographies of the correspondents, and an index of almost forty pages. Hurrah!
James Clifford, Johnsonian News Letter, 1976